We've pulled together our top tips of things to consider over the next month to make sure that your electronic point of sale (EPoS) solution is helping you work smarter, not harder.
1. Update your menu and images
One of the quickest and easiest wins is to consider the presentation of your menu. When utilising the intuitive digital ordering solution, ByTable, it's important to ensure that your menu is working as hard for you as it can.  
That means making sure that your product and category images are updated with bright, engaging, summer-themed images that showcase your offerings in the best possible light. Your customers will be looking for food and drink that reflects the sunny days and warm weather, so make sure your ByTable is making those options easy to find. 
You'll be helping customers envisage themselves enjoying a cold beer or a refreshing cocktail in your sunny garden or outdoor seating areas.
In addition to updating your images, consider the menu engineering and make sure you're featuring top summer sellers and specials prominently. By highlighting these items, you can encourage customers to try something new and boost your revenue.
Top Tip: Don't forget to run your product analysis reports via TouchOffice Web back-office management to ensure you know what your bestsellers really are, and which menu items are providing the best profit margins.
2. Check your till screens
Whether it's rearranging your staff-facing till screen to ensure the most popular products are easy to find, or making use of customer-facing screens for advertising and promotions, now's the time to start planning your changes. 
You may need to add new items or move best-sellers around on the TouchPoint till screens so that your staff can easily access the buttons they need regularly. This will not only help reduce errors, but also speed up service, too. 
If you're implementing new cocktails, consider turning on the walk-through functionality within TouchPoint which will provide a step-by-step recipe tutorial for your team and help ensure that your cocktails are consistently made to your specifications.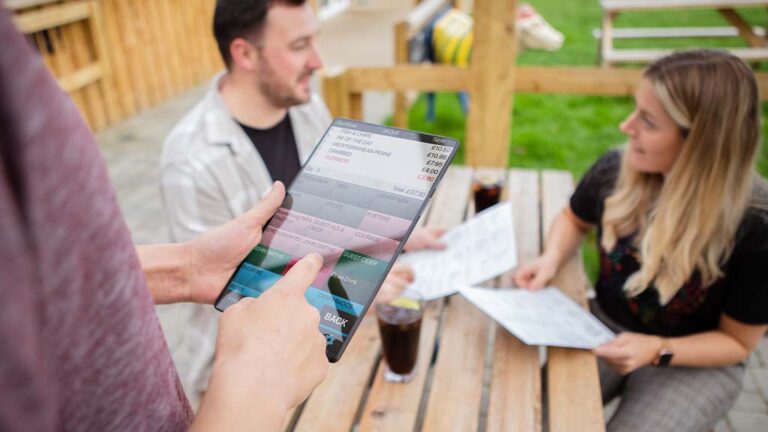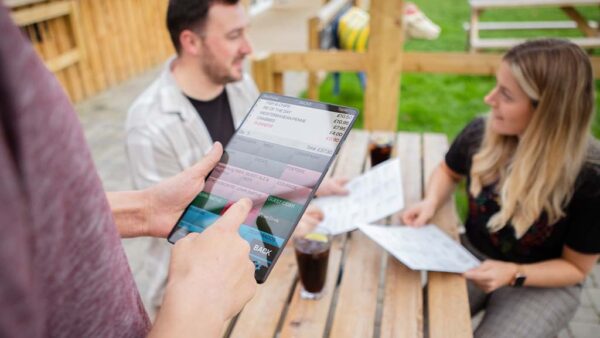 3. Make sure your table plans are up to date
When utilising an online table reservation system such as TouchReservation, it's vital that your table plans are updated regularly, particularly when you're opening up outdoor seating areas for the summer rush. 
Double check your plans to ensure accuracy which will mean your customers are able to make accurate online table bookings and TouchReservation will automate the allocation and confirmation of bookings, saving you and your team heaps of time.
4. Consider how you're serving outdoor seating areas efficiently
Implement solutions such as ByTable or PocketTouch to quickly serve customers outside. ByTable enables customers to place their own orders from their own device whilst at the table. Available either as an online webshop or via a downloadable app, ByTable allows customers to easily and quickly view your menu in their own time, place multiple orders during their time at your venue, and even manage their customer loyalty account. 
PocketTouch helps reduce mistakes and save time by reducing the need for staff to make trips back and forth to the till. Enabling faster service and improved customer experience, the integration with PAX even allows staff to take orders and payments from a single device, meaning they don't ever have to return to a till during service.
5. Engage customers with loyalty schemes
Running an effective loyalty scheme to encourage repeat custom throughout the summer is a great way to boost business engagement and revenue as a result. Increasing customer loyalty and retention can have a huge impact on revenue, whether it's extra points on iced coffee purchases or something to help increase cocktail orders, ensuring your loyalty schemes are up and running via TouchLoyalty is essential over the summer months.
With the help of an intelligent, intuitive EPoS system, it's easy to take advantage of the summer's opportunity for increased revenue. Let the ICRTouch hospitality ecosystem of products help you work smarter, not harder, this summer.
Find your local Authorised ICRTouch Partner today to get started.