The product is called TouchTakeaway, and we are giving this away until 2021 to your local ICRTouch Partners so that they can get you up and running (ICRTouch Partners will price a small setup charge). Customers currently using this service are recording up to 900 sales per week during the lockdown period.
If you're ready to get started, contact your local ICRTouch Partner or find your nearest Partner here.
TouchTakeaway is designed for takeaways, restaurants, pubs, cafes, retail shops and convenience stores. So whatever your business, TouchTakeaway can help you deliver revenue during the lockdown.


Contact your local Authorised ICRTouch Partner.
They will need your opening times, delivery preferences, logo and a basic menu.
The Partner will then create your takeaway shop remotely and provide you with the shop link. They will also show you how you can adjust your menu, add products and control your shop from TouchOffice Web.
As customers place their orders, your TouchPoint till will receive and record the sale, printing a receipt in-house as well as delivery instructions.
Your customer will then get a notification that you have received the order along with an estimated wait time.
Social Media is proving to be most effective in these times to spread the word to your local community. People are at home, on their computers and phones to find out the latest news from the outside world. You can promote your menu to your social media followers with a direct link, and your regular customers can save the app to their phone home screen.
Word of mouth, send a text to any contacts that live close to your delivery area such as friends and family, ask them to pass the message on and spread the word.
Classified ads, promote your business to the community on places like GumTree.
Print off simple posters and place them in the shop display windows to let passers by know that you are delivering.
Print simple menus with links to your TouchTakeaway menu for your drivers to deliver as you drop food deliveries off.
We have already seen many of our users 'own it' in these tough times, with some restaurants breaking even on their running costs by 5.30pm on their first day of online delivery business. Below we highlight some real-life examples of TouchTakeaway success stories during the pandemic.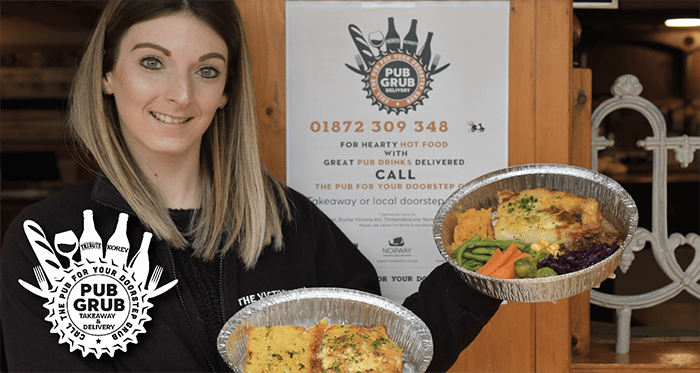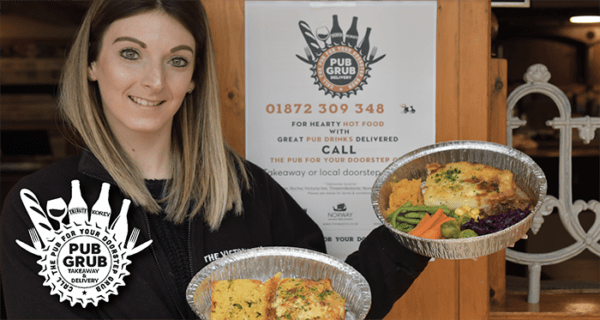 Top Tips For Setting Up Your Delivery Service
Get up and running – Offer a reduced menu of your most sold items to get up and running fast. You can always add more products later.
Payment Providers – Look at services that offer no monthly cost for taking payments initially but a small transaction fee. Once you hit a certain amount per week it would be with looking into a monthly-payment alternative.
Discounts – Provide discounts for NHS staff and those that are more vulnerable to generate some positive PR buzz about your new service and stir up more customers.
Source cost-effective containers to deliver your food – This could be tin trays for hot meals, cardboard containers for chips, paper bags for delivery or wrappers for burgers.
Transport – Discover what transport your staff have to offer, look into various options whether it be bikes, cars or vans. Organise delivery trips so that multiple meals can be delivered in one trip.
Keep the food warm – Source enough heat bags for your drivers and their meals, ensure food is being prepared with delivery times in mind.
Social Media – Post your menu, meal pictures and a webshop link to your social media accounts and any groups or discussions relating to food delivery. Post a video to update your customers on how they can order.
Flyers – Flyers are an affordable way to advertise to your community. Drivers can drop leaflets to each street as they deliver food. Use local marketing companies to co-promote each other and support your community.
Classified Ads – Utilise local online classified marketplaces to reach more people.