ICRTouch Kick Start 2019 33% Up
January 2019 was ICRTouch's most successful start to a year with sales revenue increasing 33% compared with the January prior.
Historically, this has been a quiet month, however this year there were over 1,000 installations of ICRTouch.
This comes on the heels of 2018, which was ICRTouch's fifth consecutive year of record sales. Continued expansion in international markets has contributed to the dramatic sales increase, while the UK market has risen by 14%.
International Expansion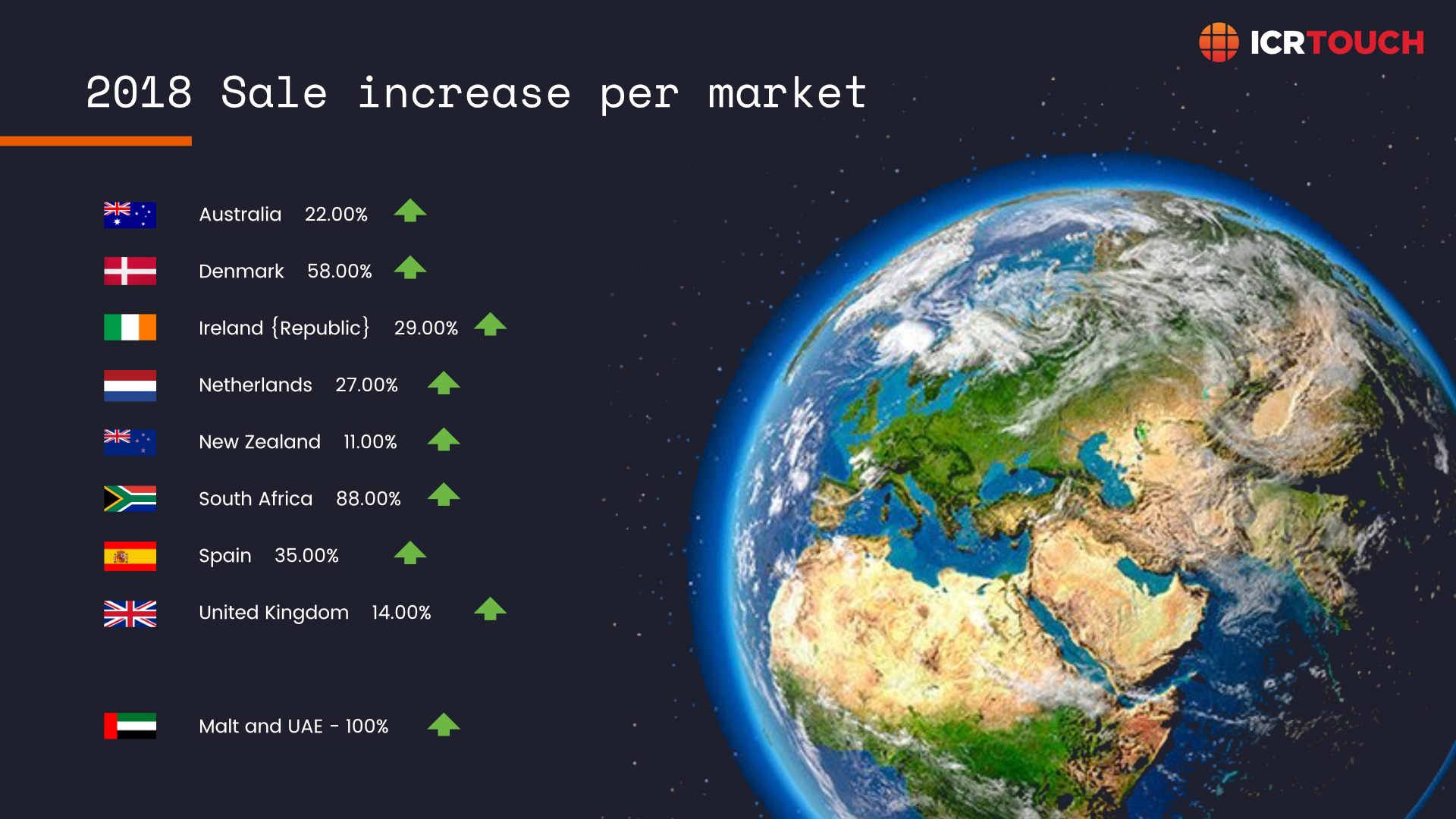 What will 2019 bring?
Today, ICRTouch have over 15,000 connections to TouchOffice Web, cloud-based business management software. TouchOffice Web gives businesses real-time sales information and managers the ability to make changes on the fly to any TouchPoint till network in their organisation. Control stock and gain insight into staff performance. Subscribers to TouchOffice Web are rapidly increasing as businesses utilise its intelligence to perfect their operations and maximise profitability.
With the release of SelfService in 2018 and new software product releases on the horizon, 2019 looks to be another exciting year for ICRTouch.