Since achieving our NUS Green Impact award back in 2019, we have made many conscious decisions to sustain our efforts in going green. Our latest investment in the EV charging points will ensure that staff and visitors are able to charge their electric vehicles on site. We are also hoping this will encourage staff to follow suit and look at purchasing their own electric vehicles in the future. This will help to significantly reduce CO2 emissions for the company created by staff driving to and from work.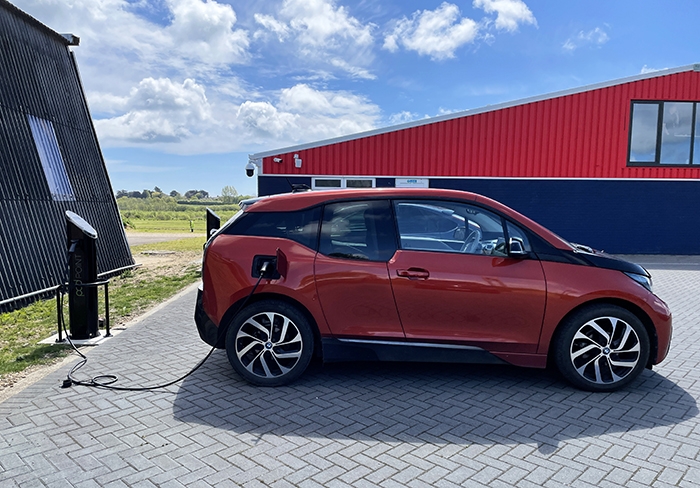 How long does it take to charge an electric car?
The time it takes to charge an electric car can be as little as 30 minutes or more than 12 hours. This depends on the size of the battery and the speed of the charging point.
A typical electric car (60kWh battery) takes just under 8 hours to charge from empty to full with a 7kW charging point.
Most drivers top-up charge rather than waiting for their battery to recharge from empty to full.
For many electric cars, you can add up to 100 miles of range in 35 minutes with a 50kW rapid charger.
The bigger your car's battery and the slower the charging point, the longer it takes to charge from empty to full.
The Pod Point EV chargers on campus have a "Type 2" connector. The "Type 2" socket is a Europe-wide, universal socket for charging electric cars. You can charge any type of car from it, so long as you have the appropriate charging adapter for your car – much the same as charging Apple or Android phones from a wall socket.
We are offering staff to charge their cars for free, allowing them to plug-in and get on with their working day.