Island trained for island people.
On the 12th June, ICRTouch paid a visit to one of our Sandown Airport neighbours; a children's charity and a truly worthy cause.
Ability Dogs 4 Young People is an Isle of Wight charity that began its life in 2012. They provide assistance dogs to disabled children and young people living on the Isle of Wight. Ability Dogs help with physical and mental disabilities including cerebral palsy, autism, diabetes and epilepsy.
The dogs provide invaluable assistance with everyday practical tasks such as picking up items, helping dress and undress, opening doors, and crossing the road. The difference made by having the means to independently complete these kinds of activities is incalculable. But beyond simply giving greater self-reliance, the trained Ability Dog increases disabled young people's well-being, confidence and self-esteem. Ability Dogs enable them to go on to further education or gain employment without needing full-time carers. In addition, having a jacketed Ability Dog by their side means that more people feel able to come and talk to them, thereby increasing their general social interaction.

The service is tailored to the individual. Each dog is carefully matched and trained to meet specific needs. The recipients themselves receive a high level of training at home and at work or education. For example, the charity will accompany them to college or university to introduce the dog to tutors, and establish where it will settle during lectures.
The working life of the dogs is around 10 to 12 years. However old the person is at that time, if they still need an Ability Dog, a successor will be trained.
Training a puppy to be an Ability Dog takes two years and a lot of dedication. Specially selected Labrador puppies are placed with volunteer puppy parents who care for the puppies in their own homes. With a lot of help and guidance (and weekly puppy classes), the dogs are socialised, and initial training begins. After 18 months, with the help of the puppy trainers, the training of the young dog continues through to assistance dog level. After about two years, each Ability Dog is placed with a disabled young person. The disabled young people are supported every step of the way, and Ability Dogs 4 Young People fully fund the Ability Dogs throughout their working lives (paying for food, equipment and vet bills), so they can give the young people all the benefits without an added financial burden.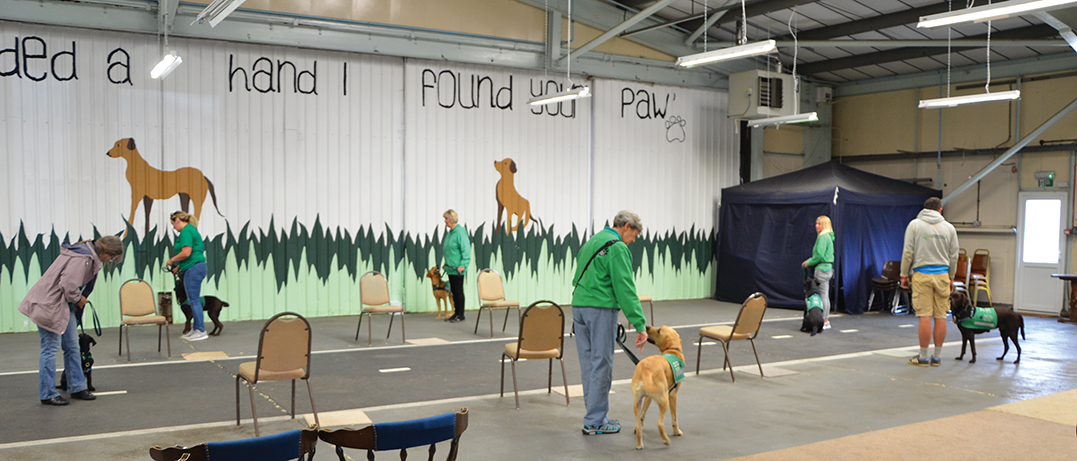 ICRTouch was proud to donate to this charity. We feel passionate about the wonderful work Ability Dogs 4 Young People are doing, and the huge difference they are making in the lives of the people and families they help.
If you would like to know more:
Text: "Ability" followed by a number up to 20 to 70085 to join us in donating.