Based in Cowes, the home of sailing, UKSA believes in harnessing the power of the sea to transform the lives of young people. As a national maritime youth charity and the largest RYA training centre in the world, the breadth of UKSA's courses and beneficiaries make them truly unique.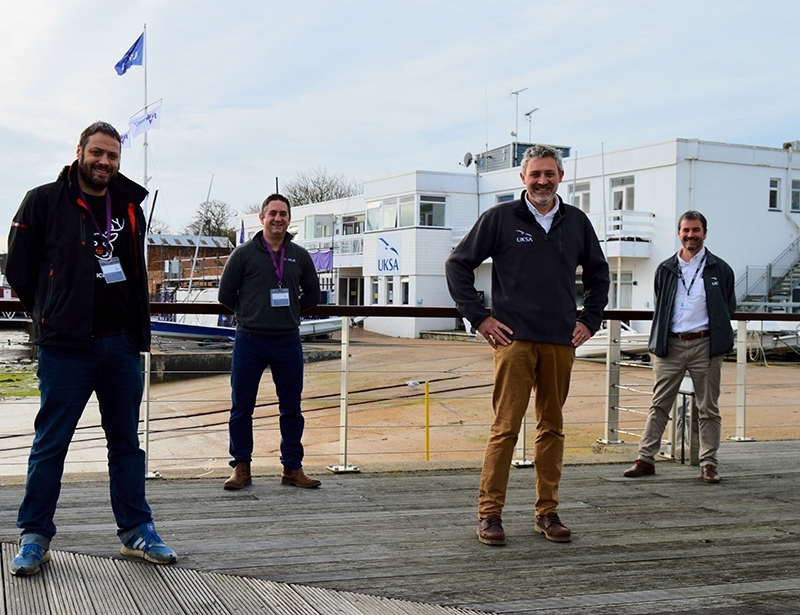 From left to right James Johnson (ICRTouch), Chris Lawrence (ICR Systems), Mark Randerson (UKSA) and Simon Hamilton (USKA).
Quote from Simon Hamilton Director of Finance and Business Services:
UKSA believes passionately in inspiring and supporting children & young people to broaden horizons through life-enhancing water-based adventures, education and training for careers at sea. Each year UKSA offers funded opportunities to thousands of young people from all over the UK, many of them from the Isle of Wight. Working with local and national partners is crucial to organisations like ours and the support of ICRTouch and ICR Systems has enabled us to adapt to the current needs of both our students and our staff in the changing world we find ourselves in. UKSA is honoured to receive this donation from ICRTouch and ICR Systems and we look forward to continuing working with them in the future.
ICRTouch and ICR Systems were proud to make a donation to UKSA, we feel this will be truly beneficial to the staff and students.