Streamline operations by integrating your existing service providers
From big name order and delivery services to marketing partners, wholesale ordering and digital ticket solutions, streamlining your operations by integrating existing service providers with the ICRTouch ecosystem will save you both time and money.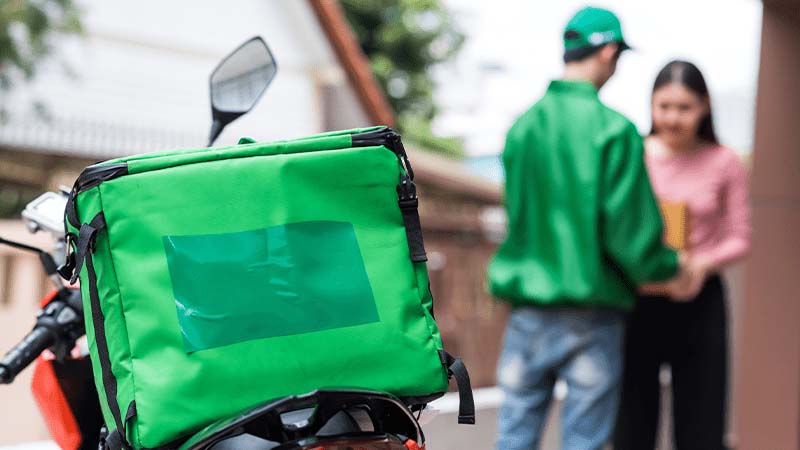 Offering in-app ordering, Just Eat connects seamlessly to your TouchPoint till, filtering all orders into one place, with no manual copying required. 
Streamline your entire kitchen and restaurant management process by integrating systems so Just Eat orders display not only on your TouchPoint till, but also within TouchOffice Web; making sales reporting easier than ever.
Get the benefit of using one of the largest online food delivery companies, without the hassle of having to manually copy orders across to your EPoS system. 
Integrate Deliveroo and your TouchPoint till system to automate the whole process. Deliveroo orders will be sent straight to the till in real-time so you can view all orders in one place
Textlocal is relied on by businesses across the world to instantly reach millions of customers every day through the power of SMS, MMS, Facebook Messenger, WhatsApp, Apple Business Chat, Twitter and RCS. Giving you the ability to send simple text, vouchers, images and even tickets directly to your customers.
ICRTouch links with The Drink Exchange, an effective sales driving tool for hospitality clients. It enables your customers to use TouchPoint as an interactive sales driving event.
The Drink Exchange turns a bar, pub or club into a stock market for an evening. Drinks prices rise and fall based upon what is being sold with trading graphics displayed on screens.
The Mobo2Go online ordering platform is easily integrated with existing websites and apps. Integrate to send online orders to your TouchPoint till.
The Mobo2Go online ordering platform is easily integrated with existing websites and apps. Hospitality businesses can provide an online menu to customers, enabling them to purchase online.
Claim back Gift Aid simply with the Gift Aid solution for ICRTouch EPoS systems, the perfect choice for charity shops.
With ICRTouch's GiftAid module, your client's charitable organisation can save a tonne of cash on top of the 25% added value that Gift Aid brings. The module is quick and easy to use, cutting the hours spent on GiftAid administration right down to minutes.
Find your local ICRTouch Authorised Partner