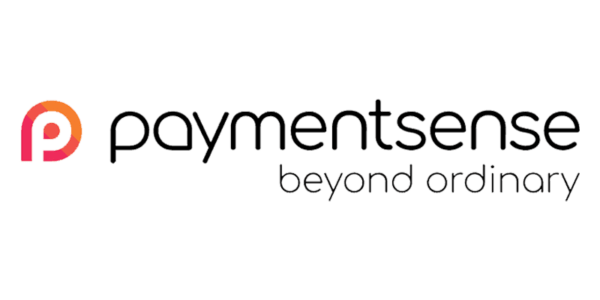 In any restaurant, there are two types of waiter: those who wait tables – and those who wait for their table… then wait for their menu… wait for their food… wait for their bill.
Okay, that's probably unfair. If all anyone ever wanted from a restaurant was speedy service, there would soon only be fast-food joints to choose from – and who would want that?
However, a new report on restaurant trends from Paymentsense has devoted an entire section to customer frustrations. Their biggest gripe? Waiting too long for food. This view was especially marked among older customers (which should concern anyone who caters to them).
Waiting too long to pay was another prominent complaint, along with taking too long to split the bill. So, it seems many customers would like a more efficient experience.
Obviously, efficiency isn't everything
Eating out is about much more than eating. It's a chance to open our hearts to another human being, it's an opportunity to celebrate milestones or successes, it's a reward for all our efforts in other areas of life.
Nobody would want such an occasion to be over and done in 20 minutes.
So, how can restaurants strike the right balance between providing efficient service and giving customers the time they need to have a proper evening? Largely, it depends on the type of customers they attract. Let's look at a few examples.
A Dinner Date
Dinner-a-deux at a high-end restaurant is a wonderful experience. At its best, with the right company, it's a chance to enjoy great conversation amid a sensuous ambience of colours, flavours and aromas.
Since the diners are usually not regulars, and may even be first-timers, the novelty of the occasion will hide many shortcomings. However, first impressions matter, so it's important that the customers are seen and seated as soon as possible.
Another good idea is to put bread, olives or an 'amuse-bouche' out on the table early to steady nerves and arrest hunger pangs. Otherwise, the couple can pretty much take care of themselves.
Regular Diners
It could be the retired academic, sitting with a paperback at his local Italian or the older 'empty nest' couple who like to skip the cooking on Fridays and visit a local chain restaurant.
Whatever their backgrounds, regular customers have a very different outlook to those engaging in dinner dates. They're more likely to view the experience as a mildly pleasurable routine in familiar surroundings. No longer seduced by the ambience or decor, they will notice fine differences in the level of service.
And, while they certainly won't want to be rushed, they will have a clear idea about how long everything should take. So, the arrival of the food and, later on, the bill will be key considerations.
Large Parties
Whether it's a girls' night out or a big family get together, chances are that the participants, no doubt, all dressed to impress, will be sufficiently bedazzled – by the occasion, the unfamiliar surroundings and each other – that they will have a different sense of time. Indeed, their collective inability to concentrate on the menu might be the main factor in slowing the service down.
However, two things have to be right. Firstly, the drinks need to arrive early, so everyone can relax (and 'get the party started'). Secondly, once they're all finished, the bill should also be dispatched pretty swiftly, as they may be anxious to move on to the next part of the evening.
Work Bookings
From young techies brunching on smashed avocado while hunched over laptops to office lunch parties filling out the upstairs rooms, work bookings are an important consideration for any eating establishment.
In some ways, they're a hybrid of the previous categories. Excited to be out of the office, they'll probably have plenty to say to each other, and won't care so much about the fine details of the experience (such as people getting their meal at all different times).
However, they also have fixed time constraints, particularly around paying. So, fast table closing and a good bill-splitting system are important (unless it's all going on the company card).
Winning The Waiting Game
Efficiency is important, but speed is a relative concept when it comes to eating out. Yes, there are customers that don't like to wait and there are certain circumstances, such as pre-theatre, where the customers can't wait.
However, there will always be a demand for restaurants that can provide an extended experience, whether it's for a date or a business lunch. In that case, the restaurant's job is to provide the right ambience for two or more people to properly relax, converse and enjoy not just the food, but the natural pauses in service that punctuate a proper evening out.
In the end, that's the difference between a meal and an experience.