Streamline your operations with intelligent kitchen display system
Transform the way food and drink orders are processed with the help of TouchKitchen, the intelligent and intuitive kitchen display system that's designed by EPoS experts, specifically for the hospitality industry. 
From starters through to dessert, customer orders are organised neatly and clearly displayed on a display screen of your choice within the kitchen for easy order management. With no need for paper and print outs, the kitchen will be clearer and there'll be reduced chance of mistakes.
Transform the way orders are processed with TouchKitchen
When staff take an order at a TouchPoint till, via PocketTouch digital ordering device, or when customers place their own orders via a ByTable app, SelfService kiosk or TouchTakeaway webshop, the TouchKitchen display receives information directly, with no chance for miscommunication or confusion.
The kitchen team can easily manage each order as it arrives and view it on their digital kitchen display software, so they can begin preparing the food straight away. Information within TouchKitchen is clear and legible, and there's no room for misunderstanding what has been ordered.
Speed up service and ensure food leaves the kitchen on time
With an intuitive and customisable layout, TouchKitchen can be configured to fit your specific business needs, giving kitchen teams full control over their kitchen order solution.
They'll have the ability to view orders instantly as they're received, sort or peg meal orders between courses, and set preparation timers to ensure nothing is forgotten and meals go out on time and alert the waiting staff when an order is ready for service. Chef will know exactly what's on each order thanks to the kitchen video software and know exactly how many portions of each item need to be prepared, with zero confusion of handwritten orders.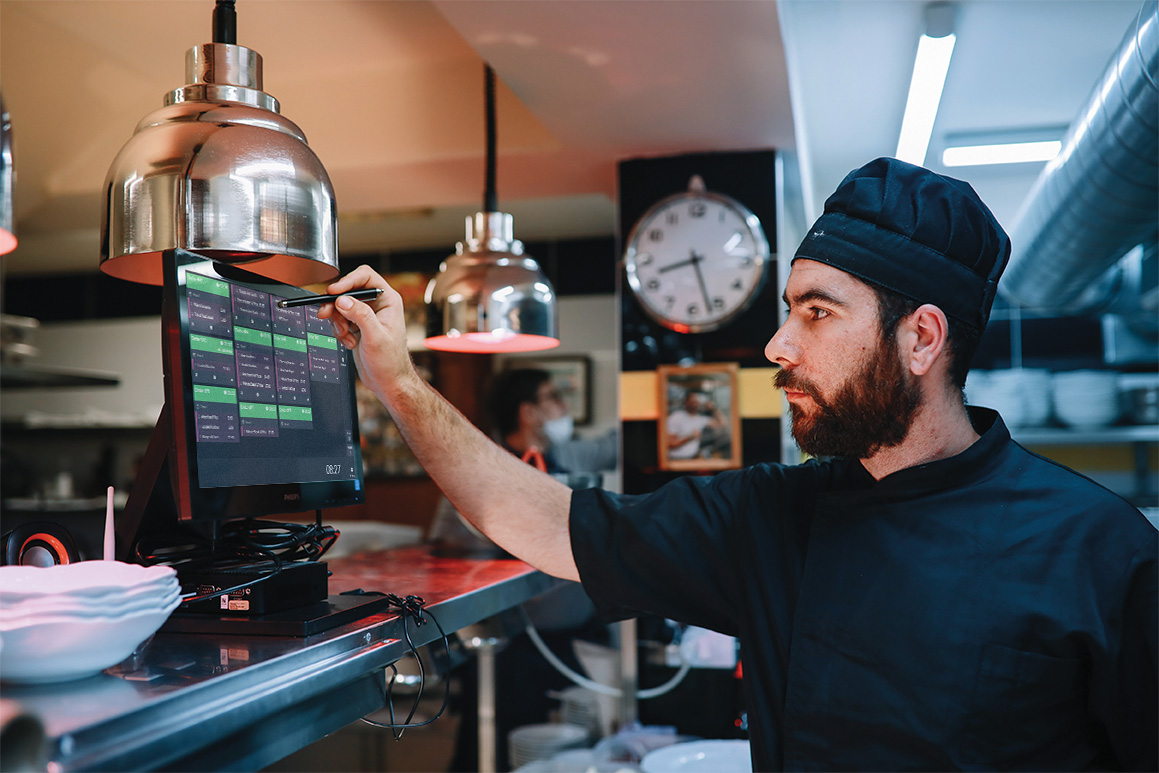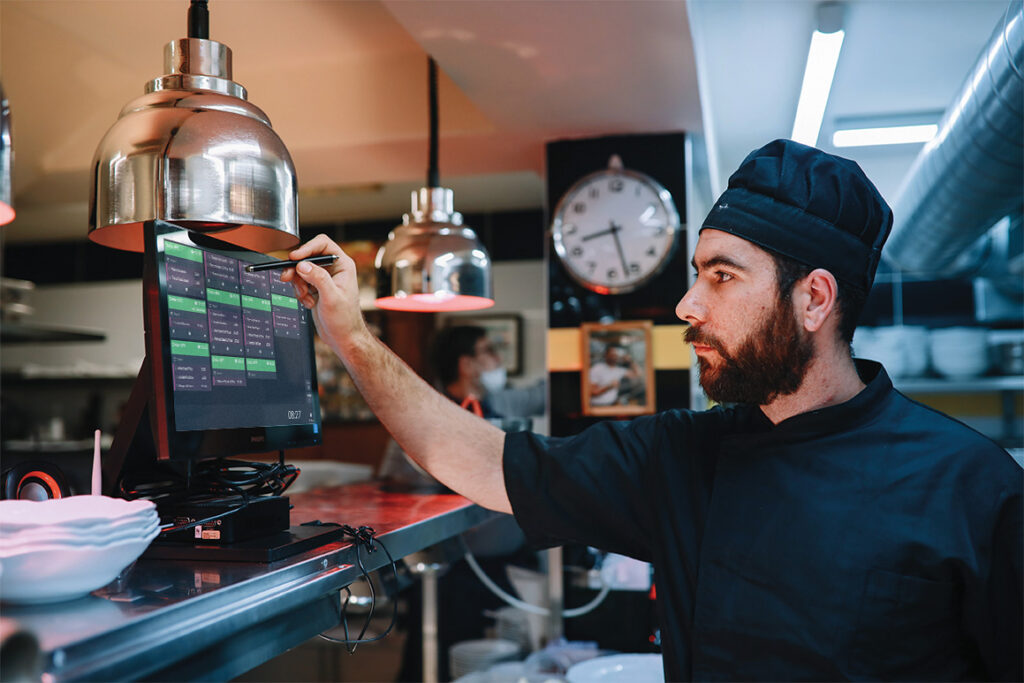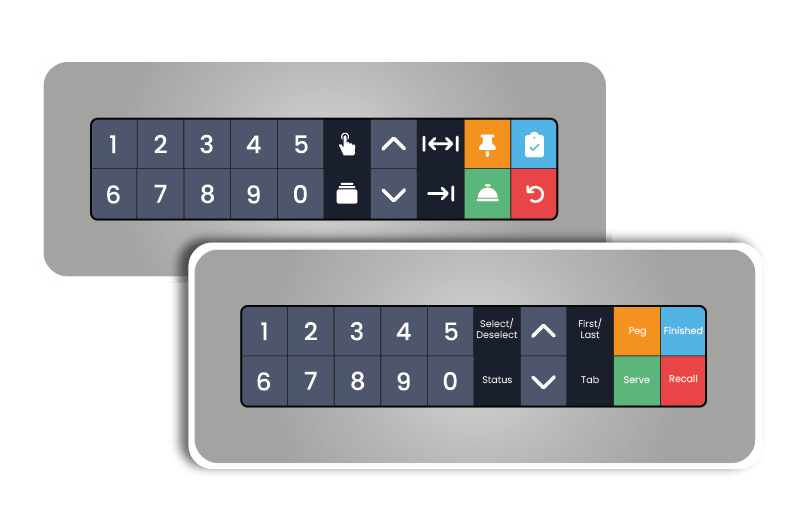 Integrate a bump bar to increase the efficiency of your kitchen display system
If you don't want the hassle of cleaning touchscreens within the kitchen, chefs can easily control TouchKitchen with a quick-action bump bar.
In sticky, hot kitchen environments, an easily accessible bump bar can vastly improve efficiency and productivity, allowing chefs to control their kitchen video devices much easier.
A bump bar can be configured to your specification and creates a great option for when large, wall mounted tablet or TouchKitchen TV displays are in use and may be out of reach.
Find your local ICRTouch Authorised Partner
Order management
Chefs can move orders and peg individual orders until they are ready to cook.



Order timers


Each order displays a timer, which can be configured to count up or down.


Bump bar
In the hot, sticky, greasy kitchen environment, use a bump bar with TouchKitchen to prevent damage to your kitchen video touchscreen device.


Digital orders
There are no physical orders that can accidentally drop on the floor and get lost.


Order complete notification
Chef can send an 'order ready' notification to staff or customers via display screen (CollectionPoint) or printer.


Item complete notification
Complete individual items on the order, and a notification can print for each one as they become ready.


Check completed orders
If there are any queries, you can go to 'finished orders' to check that an order was created as it should have been. If a meal needs to be redone, the order can be recalled into the active order grid on the kitchen display.


Receive online orders
Orders from TouchTakeaway or ByTable can seamlessly pass through to the TouchKitchen display.
Icons
Customise the use of icons throughout TouchKitchen to improve usability with quick reference aids.


Colour configuration
Specify colours for item categorisation.


Contemporary interface
A sleek, modern look and feel that improves ease of use.


Auto/manual zooming
By default, TouchKitchen will automatically zoom to the size of the device. This can be disabled and a custom zoom slider can be used to set the size most suitable to each device.


Mobile web app functionality
TouchKitchen can be added to the home screen of a device.


Summary screen
Display a summary allowing quick access to all items on an order. Items can be grouped by Department, PLU Group, KP Category etc.


Updated order headers
New header titles to display more information in either the bottom-left or bottom-right of each individual order. New options include clerk name, terminal name, order location, price level, check text and customer name.