Digital displays to engage and inform customers
Digital Signage syncs with your TouchPoint EPoS system to display live digital information that is always up-to-date. Make changes on the go via a third party syncing service such as google drive to remotely update signage. Simply let TouchPoint automatically remove items that are no longer in stock. Unlike traditional printed signage, digital signs can be interactive, boosting customer engagement and experience.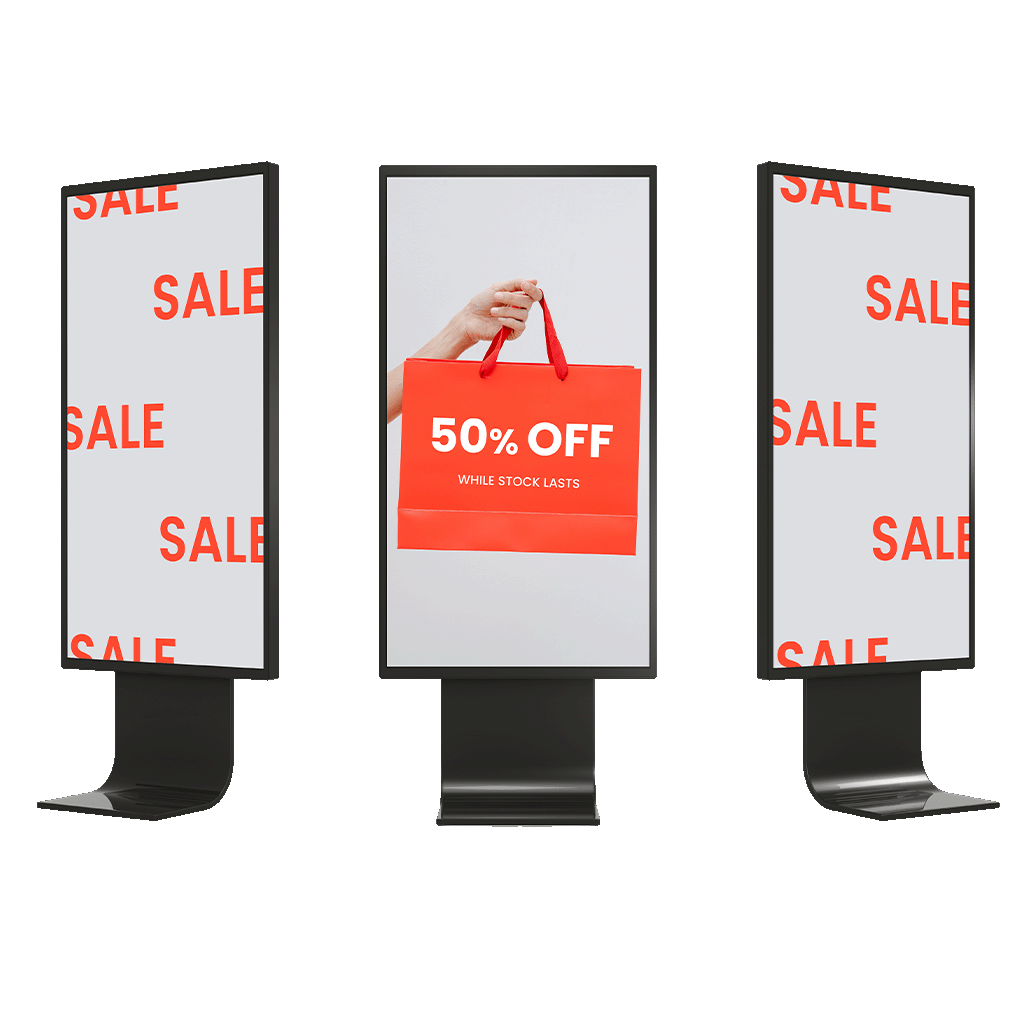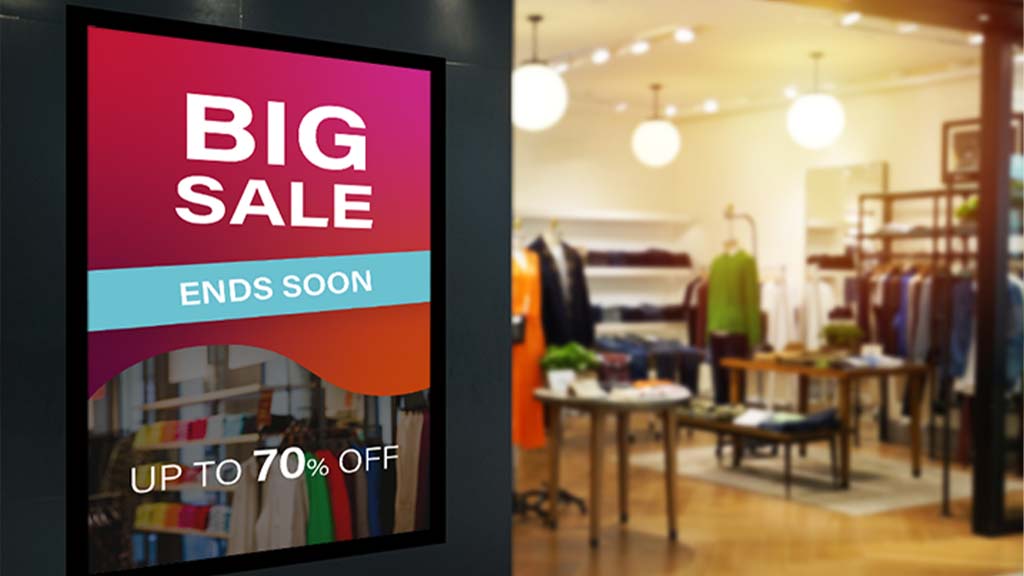 Save time and money with digital signage
Digital Signage saves you time and money. Product sizes, prices, and layout can all be adjusted to present the information just the way you want it, without having to order new signage.
There are a variety of uses for digital signage, common uses in retail environments include but are not limited to: merchandise in stadiums where there is reduced stock; vape shops where high-value items are not displayed on shelves, and attraction parks where multiple sectors can be advertised i.e. ticket prices, opening times, cafe menus, promotions and special offers.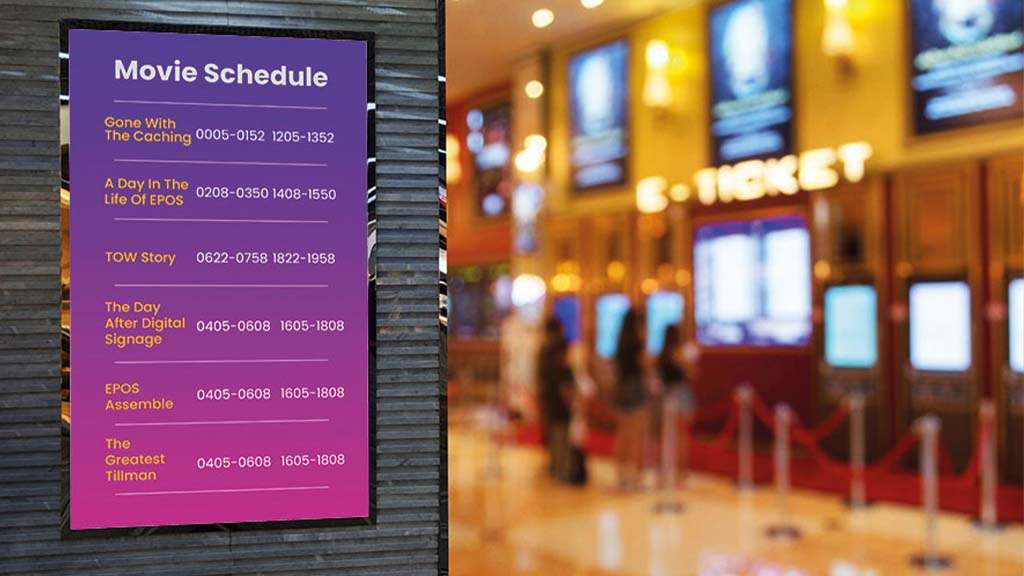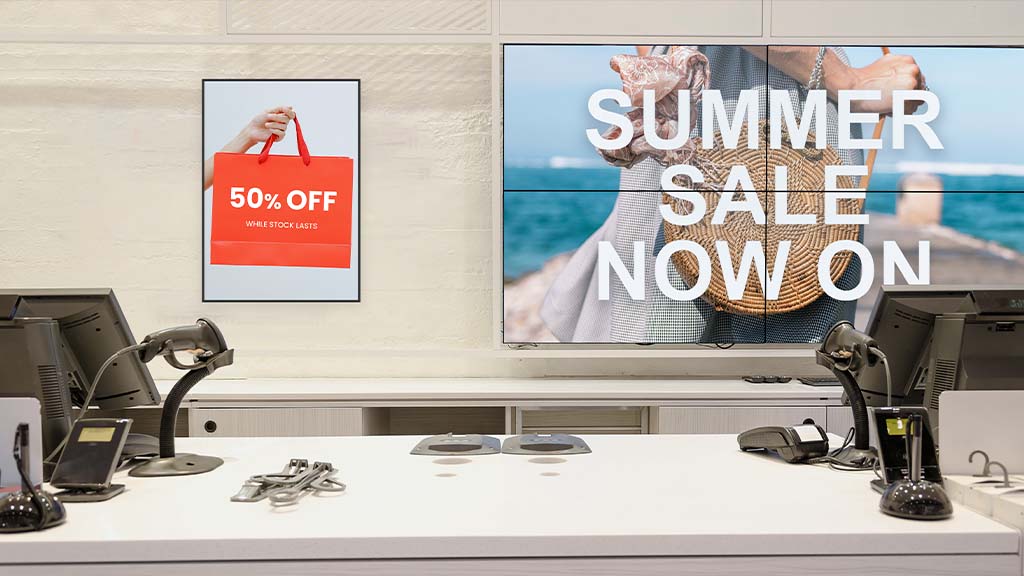 Replace static signage with more cost-effective, engaging screens
The screen replaces static signage, instead displaying information in an intriguing virtual experience which makes it the perfect solution for advertising in high-traffic footfall areas. The instant stock update feature keeps customers informed making sure they aren't left disappointed by ordering items that are no longer available.  
Find your local ICRTouch Authorised Partner